Customer reviews and satisfaction are extremly important to us
The best thing for me about Cleaning Company Chiswick is that you can mix and match your own cleaning package for whatever it is you need. They offer so many services like ironing, changing bedclothes and various other bits and pieces, some of which I needed but others I didn't. So I called up their booking team and told them what I did need and they put a special home cleaning package together for me, so I only pay for the services I use - perfect.
I was a bit sceptical about hiring cleaners at first, but I am a total convert now and would definitely recommend anyone thinking about it to try Cleaners-Chiswick.
There is nothing more annoying than returning to your home to find it has gone through a small tornado of fur and claws. Cats can be a lot of fun, except when they're not. So once that was over I had to do a lot of cleaning since they somehow managed to spill an open wine bottle right on my carpet. A friend told me to use Cleaners-Chiswick and I did, and in the end it turned out to be a great decision.
I picked the end of lease cleaners from Cleaners-Chiswick for their experience and the service was exactly what I'd been hoping for. I didn't want to waste my time with a company that didn't know what they were doing, but this company were really experienced and very good at cleaning. My team of cleaners got my house looking wonderful and I didn't have to lift a finger!
As a chef, I need to keep my equipment working well. If something becomes broken or dirty, it can affect the food I make. My oven had become dirty over time and I needed a result better than I could achieve myself. A bit of dirt or stains could affect my cuisine, so I called up CleanersChiswick. They cleaned the oven much more thoroughly than I ever could. With them handling the cleaning, I'm assured that my oven will always be in peak condition for cooking.
I used to always struggle to clean everything for dinner parties and wear myself out. Until one of my friends told me that hiring cleaners from Cleaners Chiswick was the way forward. Initially, I was a little wary however after the commendable job that they have done, I would recommend them to anyone!
If you are looking for a good and reliable cleaning company, there is no one I could suggest better than Chiswick Cleaners. They are better than all the other professional cleaners I have worked with before. Not just in their quality of work but also in the behaviour of their staff and their professional attitude towards their work. They pay a lot of attention on customer satisfaction, so when you hire them, you know that they will always try to do their best instead of a half-hearted work!
In my opinion, there's not a better cleaning company anywhere in the area than Chiswick Cleaners. I discovered them just after I moved here and a couple of times, I'll admit to trying out the competition to see what's on offer, but I always go back to the same place in the end. They just know how to provide a high quality service, and you can trust them to do it every time. Really consistent, really thorough. It's hard to think what else you could want from a cleaning agency.
When I asked Chiswick Cleaners for a quote for the cleaning jobs I had, I hadn't expected such affordable rates. Then I became apprehensive about the quality of service they would provide for such prices. However, I booked them and now, I am glad I did. There was no slack in their job from the moment they entered my home to the time they left. They continued to work hard through all the rooms in my house and only stopped to assess their work. I am so pleased with their work that I can't wait to hire them again.
Our office needs to reflect the high standards we have as a business and so it must be pristine at all times. This means that all areas of the office must sparkle each day. That is why I use Chiswick Cleaners office cleaning services as they employ great cleaners with a brilliant track record of getting the job done to the highest standards. We have all been impressed by their diligence and dedication to doing really good work and I have been happy to recommend them to other businesses in the area. They offer a great, inexpensive service!
I'm no stranger to getting my fingernails dirty, but I would still recommend Chiswick Cleaners. I just needed a little extra help on the lazier days, or after a particularly tiring one. They were right there to lend a helping hand. Their cleaners are mighty helpful, and good at their job, finding and scrubbing areas of my home that I'd forgotten about! They offer such a great service, and a wide variety of services and options - they exceeded my expectations by a country mile! If you're looking for a cleaning service on the cheap, this is the one I'd look at first!
It seems unfathomable that I used to clean the house by myself, but with the amount of work that I have to deal with at the moment, there just is not the time in the world for me to be doing all of that running around with a duster! I find that ensuring that I get Chiswick Cleaners round each week means that the place holds back from falling in to complete disrepair, and I get to ensure that there is nothing that I have to worry about other than my work, which is a plus. Perhaps I should just change jobs...
Richard Washington
31/07/2014
I never thought something as simple as hiring a cleaner could improve my life this dramatically! I now have all the time in the world to do everything I love and spend my days off exactly how I want to spend them. Chiswick Cleaners haven't only just given me an impeccable house and my spare time back, but they've done it all at an irresistible price too. Now I don't have to worry about the state of my house if some friends come round spontaneously or if the cost of a cleaner is going to budget another aspect of my life. It's the perfect deal!
I am very happy to tell you that Chiswick Cleaners cleaners are the very best that I have encountered in 30 years of hiring commercial and domestic cleaners for my business and for my home. Firstly they offer superb value for money. Secondly, all of the cleaners are extremely hard working and take great pride in their work- which is flawless by the way! Thirdly they ALWAYS arrive on time which is a pet peeve of mine, and they arrive looking professional in company uniforms which is always a good touch particularly in commercial properties. Look no further, a faultless service.
Dianne Whittaker
30/06/2014
Chiswick Cleaners were the first cleaning firm I contacted and I stand by that decision. I had heard good things about them so didn't bother looking at other firms to compare them with. Over the phone, they were supportive and helpful, so I could get the right services. Their cleaners came when I needed them and they got to work immediately. They washed, wiped, a vacuumed, polished and more, leaving me with a perfect home. I've hired them several times now and each experience has been a pleasure, so I don't see any better cleaning firm being out there.
Getting those stains out of our furniture was really a big deal. I think I must have tried every single home solution and looked up so much information and tricks and tips on the internet. Finally, I relented and gave Chiswick Cleaners a call. Over the phone, they really knew what they were getting into and they believed they could help me. Their stain removal was really what we needed; it made a huge difference and now those stains are basically forgotten about. So, credit where it's due, they're the people to call when you want to shift a few stains.
Carlos Phillips
04/06/2014
I have never had such a fantastically clean apartment in my life! Since I bought the place, this flat has never looked so good! You wouldn't be able to tell that I had a massive party here last night, because Chiswick Cleaners have done such an amazing job with sorting the place out! From stains in the carpet, to spills all over the kitchen, they really have done an amazing job, which is why I felt it worth writing about on here! A very highly recommended service, I might have to get them round more often if I can!
I was coming to the end of my tenancy and I had absolutely no interest in cleaning the property so I called Chiswick Cleaners to see what I could arrange. I was delighted with their free quote so I went ahead with it and what can I say? The work they did was faultless. I don't know how they got it all done in such a short space of time because they did not cut any corners and a fairly dingy flat was gleaming by the time that they had finished with it. Cannot fault them, they were uniformed and professional and on time. You can't go wrong.
Stains are common in the house that I live in. I live in a house with 6 other University students. We are obsessed with makeup, parties and all things good. As a result, we may often find the dreaded eye shadow stain on the carpet, wine stain on the sofa and so on. In order to avoid risk losing our security deposit before moving out, we called Chiswick Cleaners and asked for them to clean all our carpets and upholstery. Needless to say that they did an amazing job and we got our security deposit back! Thank you so much!
I couldn't be happier with the cleaners at Chiswick Cleaners. My daughter used to help me clean the house but when she moved out I found myself with too many chores to handle. I called the company to see how they could help me and they talked me through their services and prices. Everything seemed reasonably priced and the man on the phone was very helpful and informative. As for the cleaning job itself, I can honestly say that I was blown away! My house looks like an entirely new build thanks to the help of my cleaner, and I can't wait to show it off to my daughter! All my thanks!
From the moment Chiswick Cleaners came to our offices to provide a quote to keep it clean I have to say I was impressed. Since hiring them they have continued to impress, so I thought it only fair to leave a review on their website recommending their services. We are only a small company with a handful of staff, and the way in which Chiswick Cleaners work almost enhances our business by removing distraction. If they keep up this level of service throughout our time working together then we will be one happy company. Fantastic work guys, really superb.
I find it really difficult to keep my house clean because it's just too much work for one person to handle on a weekly basis. I wanted to hire a couple of cleaning staff but I didn't want to pay a huge amount. I heard about Chiswick Cleaners and had a look at their website. The reviews were really positive and they're a company with a lot more cleaning experience than a lot of others I'd looked into. My home always looks great once they've finished and all my friends are jealous of how fab my house looks! Thanks!
I love having a clean home - who doesn't? I used to have all the spare time imaginable to clean my house, but when I got a promotion at work that quickly changed! I decided to hire a cleaning company to give me a helping hand, and I'm so glad that I chose Chiswick Cleaners. The staff are really friendly and put all my fears to rest within minutes. In no time at all my home is left looking fantastically clean, and it's a really affordable service too! I thoroughly recommend this cleaning company to anyone who's sick of cleaning their home!
Living in a flat share with other young professionals can be difficult - no one likes doing more than their fair share of the cleaning duties and there is always one that doesn't pull their weight. So one day we decided to hire some professional cleaning services as none of us wanted to live in a messy environment any more. We called Chiswick Cleaners and it turned out to be a fantastic decision. Split between all of us their weekly charge is nominal, and for the level of service we receive it is more than worth it.
In many ways, you can see that there are pros and cons to having a cleaner come in every week. The pros are pretty obvious; you get a house much cleaner than you would usually manage, and the effort is not your own, perfect! The cons are basically the cost, and potentially that you may be worried about having a stranger in the house. In the case of Chiswick Cleaners there is little to worry about, as they seem to be perfectly trustworthy and very nice to work with, and given that the hourly rate is low and that they work hard, the price is not a massive issue either!
Having reduced the number of people in the family by one (divorce) I am having to deal with rather a lot on my plate at the moment. Having to clean has never been my strong suit, but getting a cleaner in always feels like it would be a waste of money. Chiswick Cleaners came round recently and changed all of this in my mind. They were quick and efficient and really did not cost that much, given how intensive their line of work is. I will be using them again in the not so distant future!
I work for a company who helps renovate store fronts and there's only one company I'll trust with a sub-contracted cleaning contract. Whenever I've got a problem property, I give these guys a call and within a short amount of time they've got it in incredible shape and ready for the next store. I've passed on their number to the rest of the guys at the company and I'm sure we'll be sending more business there way soon. They come in, get everything perfect and then leave in an efficient manner. Perfect. Really great guys, hope to see more of you soon.
Hi, you know that feeling when you're coming home and you know that the whole place isn't just a mess which you'll have to spend the whole weekend trying to sort out? Well, I don't. Not anymore. I used to be that guy, but now that Chiswick Cleaners is in my life, I can just get on with what I really want to do. Everything gets swept hovered and mopped and my house just feels more like a home. My girlfriend thinks I'm a changed man and I'm loathe to tell her, but Chiswick Cleaners are making me look like a better man.
Dropping by to ask why you're not already hiring Chiswick Cleaners? Honestly, hands down, fantastic decision. My wife was out of town for a few weeks and I couldn't find the time to keep up with work and the kids, let alone keeping the house tidy. They sorted all of that out. For such a reasonable cost, the place has never been so clean. I keep checking in places, places I knew were dirty, only to find them spick and span. When my wife gets home, she's going to be flabbergasted. Can't find anyway of recommending Chiswick Cleaners enough.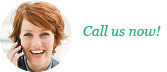 020 3397 9866