Say Cheers To Our W4 End Of Tenancy Cleaning Chiswick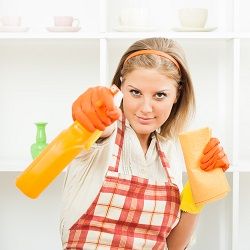 If you are seeking affordable end of tenancy cleaning Chiswick services, look no further than Chiswick Cleaners. We are a highly professional cleaning company offering a full range of cleaning services to meet your every need. What set us apart from the rest of the cleaning companies out there is that we treat our clients will complete respect. It is important to remember to clean a property before you leave it. If not, you could get in trouble with the landlord. Therefore, unless you have stacks of time and energy to do it yourself, it would be better if you hired us and we can do it for you in little time at a more than reasonable price. We boast an excellent team of cleaners that is dedicated to making your home or office spotless. We don't know what we would do without them. Their cleaning abilities have earned them full respect from our clientele. Our clients are always happy with the cleaning service carried out by our team of amazingly skilled cleaners. Each member of the Chiswick cleaning team has been trained to meet the highest standards. This is why they are so good. They demand a lot from themselves and they make no room at all for errors. If you would like to use our end of tenancy cleaning Chiswick service, get in touch now for a free quote on 020 3397 9866. We can answer your questions and lend you tips that will be handy for you to keep in mind.
We Are the End of Tenancy Cleaning Experts for You in Chiswick W4
If you are wondering what the benefits are to using this service of ours, let us make you aware of them now. Firstly, you can say goodbye to long hours of sweeping floors, scrubbing the bathroom, removing stains and so on because we will be doing that instead. You don't have to waste any time at all on cleaning – let us sort it out. Additionally, you will be saving yourself a great amount of hard work. Despite the common belief, moving is not that easy. Not everyone can do it, or at least not everyone can do it well, like we can. You need to have tons of time, patience, energy and dedication. Without it, you don't have much chance of making a good job of it all. Want to use our end of tenancy cleaning Chiswick service? Call us now to book a date on 020 3397 9866.
Our End of Tenancy Cleaners Are Second to None in Chiswick W4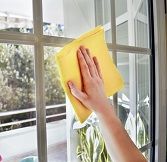 It is not easy to find a suitable cleaning company that provides you with everything you need. Most companies are expensive and the companies that are cheap aren't usually good. Most of the time, you have to compensate on the service if you don't pay much for it. With us, on the other hand, we are inexpensive and we offer great Chiswick cleaning services. We fully understand that not everyone can splash money around and yet it is still important that people clean their homes. Whether it is simply for pride or hygiene or whatever other reason, we can help you and we will be there for you every step of the way during the cleaning process. If you need to speak to us at any time, just call Chiswick Cleaners on 020 3397 9866 and we will be right here to answer your questions. Putting your trust in cleaning companies is not easy – we understand that – so don't hesitate to contact us at any time of the day. We are always here and ready to help you with your Chiswick clean. So if you need end of tenancy cleaning, give us a call and we will be right there.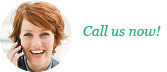 020 3397 9866